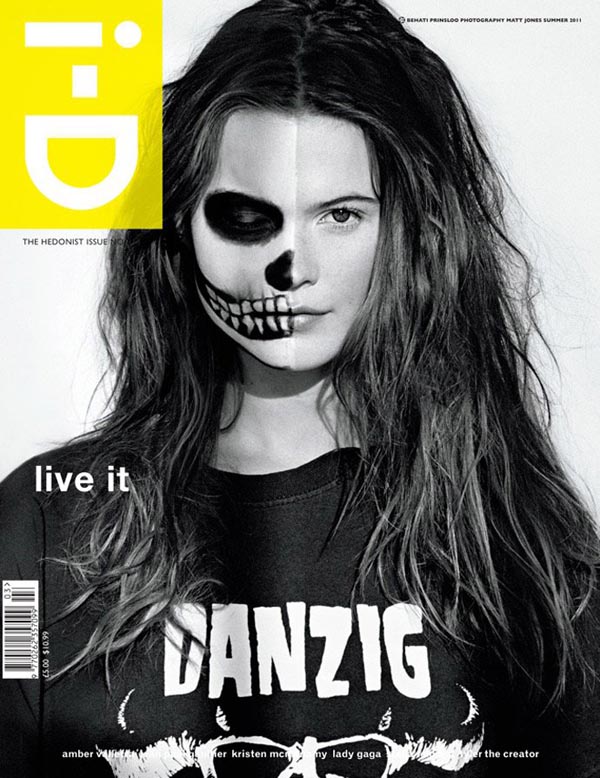 Behati Prinsloo is one featured in one of the 6 summer covers for i-D magazine.
I'm in love with the half skull painted face. I usually try to stay away from skulls but i her sweet face just interested me with the stark contrast to her left side.
I'm currently at school doing a lot of nothing, my teacher is away and we have a movie on but...everyone is on computers, go figure ?! LMAO *sigh* if only tumblr would work....