This is a request from a new friend and subscriber mylyfe-mystory. She is 5`2 and is wondering how on earth she can pull off the jumpsuit/romper trend.
ROMPERS
A Romper is simply a onesie with shorts attached. Many people think that this trend should be left to the kids but with these styling tips I think you'll agree that it can work for everyone.
I personally think that this trend can be more easily pulled off for petite girls than a jumpsuit. Chances are there is less of a chance that it will swallow up your size.
FIT
I believe that the fit of a romper is most important because it is something that can look all too wrong if not done right.
Curvy Girls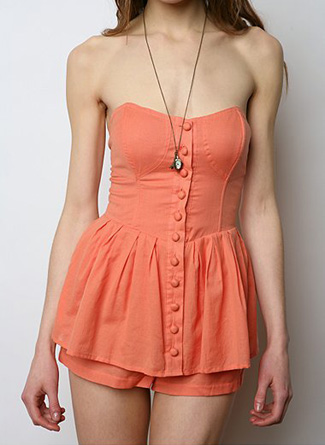 Something to de-emphasize your rear could be a skirt (like in the photo above) or a nice belt to emphasize your waist.
Petite or Leggy Girl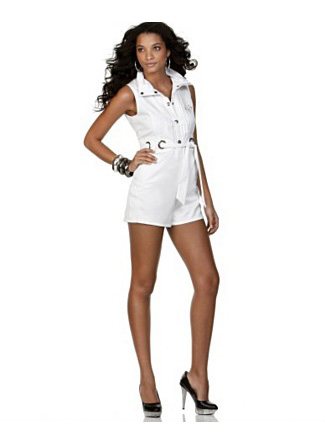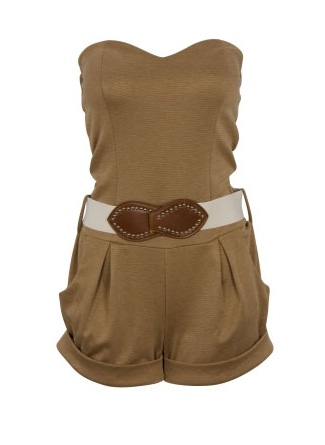 Size is less of a problem for you so you can experiment more with textures and colours.
The pairing of shorts and heels will do wonders for you. Wear a romper if you want your legs to be the center of attention.
Warning: Do not overaccessorize ! It will look too forced and/or childish.
STYLE
My best advice would be to look at a romper not as a complicated object or onesie but as an individual piece that can be combined with other basics to make a trendy outfit.
For a day time look: pair with minimal accessories and stick to a casual fabric like cotton.
If your transitioning your romper from day to night: step up your outfit with a blazer and some heels.
For a night time look: try a silky material. Please note: watch the fit with this material if it does not fit right or hits you in the wrong places...DONT WEAR IT !
I would also suggest a good belt. Rompers usually come with a little dingy string in the front and your belt could make you blazer a lot more high fashion
Sources:
How-To-Wear-A-Romper
,
10-ways-to-wear-a-romper
How successful was this article ? Will you be wearing this trend any time soon ? Comment below with anymore tips that you think of....
Click below for more pictures of celebrities and regular girls pulling off the romper trend.
http://www.collegefashion.net/would-you-wear/would-you-wear-a-jumpsuit/